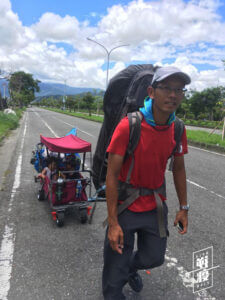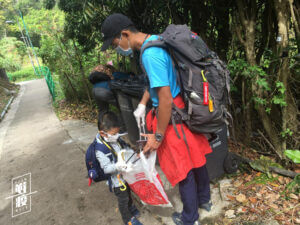 [Together we walk through this – More than hiking!]
Hiking is not only an outdoor activity for AYPers. Mr. Chan Hing Ho (Ho), with multiple roles including Gold Award Holder, existing AYP expeditions instructor (Hiking & Kayak) and ex-Outward Bound Hong Kong instructor, fully understands the true meaning of hiking.
"It's no doubt that hills and countryside are being polluted harmfully recently. Therefore I decide to clean-up rubbish in some hiking routes with my family and friends as well as influencing my children not to stop learning even class has been suspended, teaching them not to pollute the nature, being environmental-friendly as a responsible hiker."
As AYP expeditions instructor, instead of limiting his mission to provide expeditions guidance for participants in the countryside, on waterways or at the sea, Ho is also being a role model for all of us. Keep up good manner to our lovely nature!