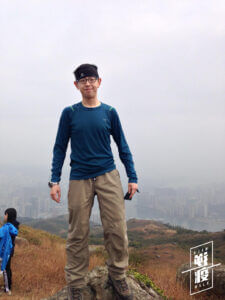 [Together we walk through this – Stand and Deliver with Heart]
Apart from the contribution made by frontline carers in this anti-COVID19 battle, a gang of workers also commit to their work continuously during this unclear circumstance. Teachers and parents can finally be relieved upon the confirmation of class resumption announced by the government. Take a look of Gold Award Holder, college teacher, Michael on how to behave well in this challenging period.
"I was inspired by my AYP journey on how to be a responsible leader and teacher, act as a role model for my students. I understand the importance of caring and providing guidance to my students when they are getting lost in their learning and growing process as once I was at the same position as them. Therefore, even I couldn't meet them in person during class suspension period, I keep contacting with them to ensure everything goes well includes their academic affairs as well as their mental being. Making them have a sense of "suspending classes without suspending learning" is not limited to students but also applies on us, as teachers. I strongly believe it is more likely as the relationship of AYP instructors and participants, both of them grow and learn together in the process."
Wishing everything would be alright for all the students after class resumption. Remember to behave well and keep social distance at school as well.